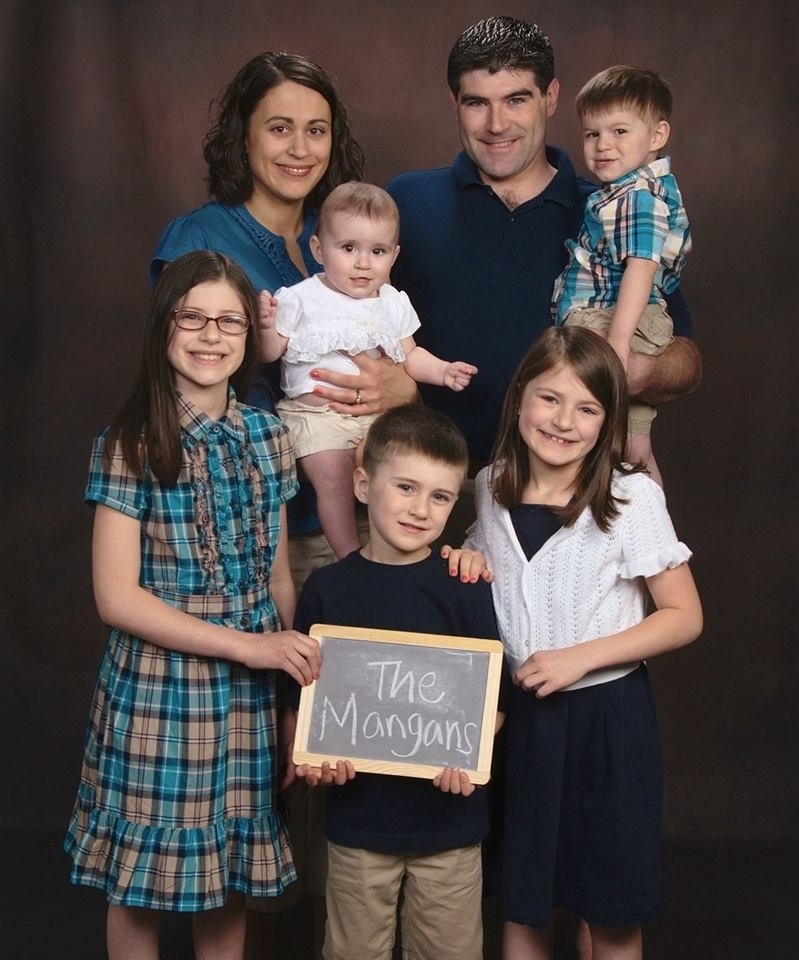 There is a local family in great need of prayers. The mother (Annie) was recently diagnosed with a cancer that is referred to as "triple hit lymphoma." They understand it to mean that there's three different types coming together. It is a serious and aggressive cancer, and of lymphoma cases in the last two years, less than 5% of them have been similar to Annie's. You can see their story here from a local news station.
She is a mother to 5 children all under the age of 10. That is something that I can relate to! I can't even begin to imagine the difficulty in trying to deal with cancer and chemotherapy with the worry of all those little ones. Most importantly, this family needs your prayers. We know how powerful intercessory prayer can be - please get your children to pray as well. I firmly believe that God has a special ear for the prayers of little people! The Mangan family could also use any financial donations you could spare. Please prayerfully consider helping them out with a financial contribution. Their Go Fund Me page can be found here. You can check her Caring Bridge site for updates on her condition, treatment, and family life.
Thanks for considering this - and thank you especially for your anticipated prayers!
God Bless!
Heather :-)